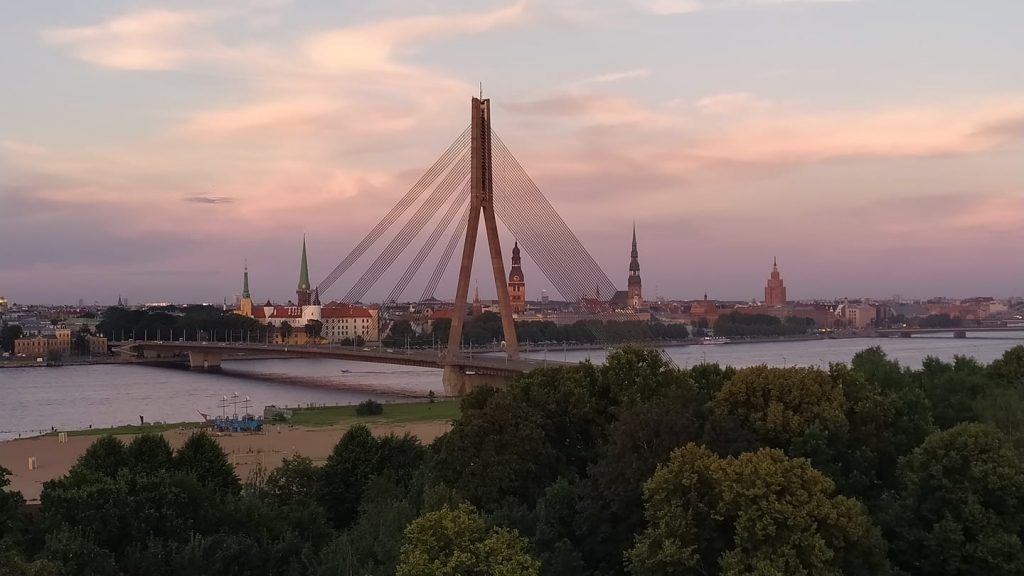 You are welcome in Riga!
Dear participants of the 15th ECSC in Riga,

We are wishing you a nice stay in the capital of Latvia in May 2022!
For your convenience we will be giving here the recent information about traveling to Latvia and local conditions.
Hope for no limitations regarding Covid19 in May, for a warm weather, good results and a nice stay for everybody!
Julia Vysotska, on behalf of Latvian Chess Problem Society
Stay in Islande Hotel
The official hotel of the event, Islande Hotel, is just 8km away from Riga airport. Your options to get to the hotel are:
bus 22, get off at "Daugavgrīvas Street" (from where it is about 13 minutes walk), €2
taxi, should be about €15-30
Hotel's shuttle upon request: Airport – Riga Islande Hotel 4 pax: €20, 7 pax: €23
If you come by car, just go to Islande Hotel, Kipsalas str. 2. The hotel parking is for free for ECSC participants.
As some other big events take part in the same area in May, the hotel expects to be in high demand. As of now we have reserved a block of rooms counting on the average number of ECSC visitors. In the middle of April we will have to release it if not used.
Dear guests, please let us reserve your rooms in March to be assured about staying in the official hotel! Just proceed to the registration form as soon as you've made your plans to come, please!
Beginning 1 April 2022, , travellers entering Latvia will no longer need to present an interoperable vaccination or recovery certificate, or proof of a negative COVID-19 test result.
Entering Latvia from very high risk countries is forbidden. At present Latvia has not assigned any country to that category. Follow updates on the website of the Centre for Disease control and Prevention at: https://www.spkc.gov.lv/lv  

Security measures to be gradually eased in Latvia – plans to lift all security restrictions as from 1 April.
The requirement to wear masks will be lifted in most places as of April 1. Masks will still be required in public transportation, social care establishments, and healthcare. Elsewhere, including retail and education, no masks will be required. Service providers or organizers of events will have the right to require masks, certificates, or distancing in a particular place or event if they desire.
The requirement that Covid contact persons observe quarantine remains only in healthcare and social care establishments. Others must only wear an FFP2 respirator for seven days after contacting someone with Covid-19.